Just about every market can find benefit in process automation. From labor reduction to improving the total time in production there is value in the automation. For some it is the need to improve part to part consistency or just the basic improvement in the over all finished product.
Lets look at some range hoods.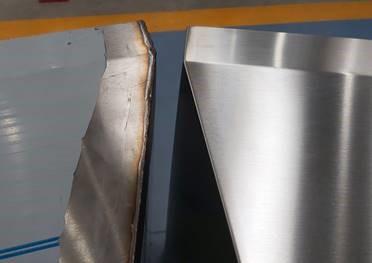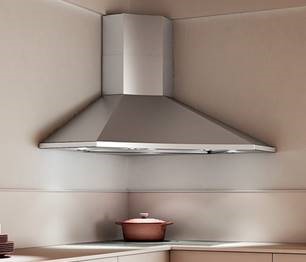 In this situation the company had several points of pain.
High staff turn over, Staff injury from frequent handling, part to part finish inconsistency, lower than needed throughput to meet contract requirements.
To resolve the problems faced a robotic cell was introduced. By using a rotary fixture you keep the operator away from moving parts and allow load and unload to take place while the cell is working. A tool changer with 2 abrasive belts and 1 scotch brite drum were used to allow coarse weld removal and finer finishing. With the tool garage being accessible outside of the working area abrasives can be changed on each tool while the cell is working with other tools. To further streamline operation functions like a laser scanner to check the diameter of the barrel brush were an option added. This scanner and other functions increase the accuracy of the automatic compensation as well as remove additional operator interactions and possible errors.
In the end there was a 5 to 10 times improvement in processing speed based on the various sizes and shapes of the parts. There were fantastic results in overall part quality as well as part to part consistency. One person can easily operate the cell and have the output of many people doing the process manually while holding a much higher quality and consistency. As an added plus turn over in staff was reduced.
The ability to add additional axis to the tables, tools and fixtures makes even very complex part processing possible. The ability to add or change tools keeps the cell flexible for product changes and helps to "future proof" the cell as a whole. The streamlined operator interaction and menu system allows for faster training and greater staff acceptance. Taking the difficult manual processes away and moving them to automation has also shown to reduce staff turn over as an added plus.
If you are working with manual processes for weld removal it is worth looking into automation. Enclosures, doors, appliance parts, sinks the list goes on and on. Just about any part is possible and will effect more than just weld grinding. Being able to work with lesser starting finishes saves on raw material. Cutting out most of the handling reduces rework and rejections.
If you have questions or are fighting with finishing problems of your own please feel free to call or email. Advice is always free and I enjoy looking at even complex issues for solid simple solutions.
Joe Amick
joe@ammachinerysales.com
AM Machinerysales