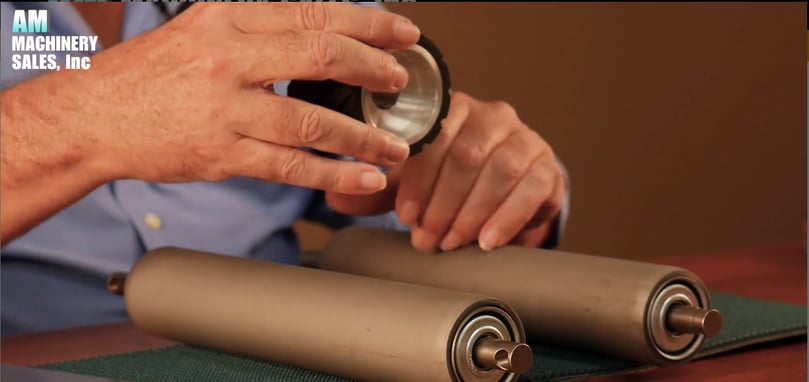 In this week's blog post, we're going to turn things over to AM Machinery Sales President Tony McCue, who recently took the time to make this video on small part deburring.
"In most cases, sheet metal shops will make fixtures to hold parts, and manufacturers will come up with different ways to try to help it [through the machine], with vacuum tables and things of that nature," Tony says in the video. "But for the most part it's never really been something that's been accomplished and done well."
In the clip, Tony offers a hands on illustration of why this process doesn't work in machines with an abrasive belt and a contact drum. In fact, small parts can damage the machine in these situations and creates a safety issue for the machine operator.
"They become razors and literally start cutting the pinch roller," he says.
The video also details the AM Machinery difference, using pinch rollers only for larger parts. Also, when using a Loewer machine, contact drums are not needed.
Watch the video clip included on this page to learn more, and be sure to visit our video gallery to get insights on deburring machines, tube finishing, polishing and other machinery.
You can also download our new, free cost of operation infographic that helps you compare operation costs between Loewer deburring machines and typical wide belt sanding machines. You'll see that the Loewer machine will provide significant savings in terms of electrical, abrasives and total operating costs.

If you'd like to learn more about small part deburring, please contact AM Machinery. Our sales team can help you choose the right machine for your next project.