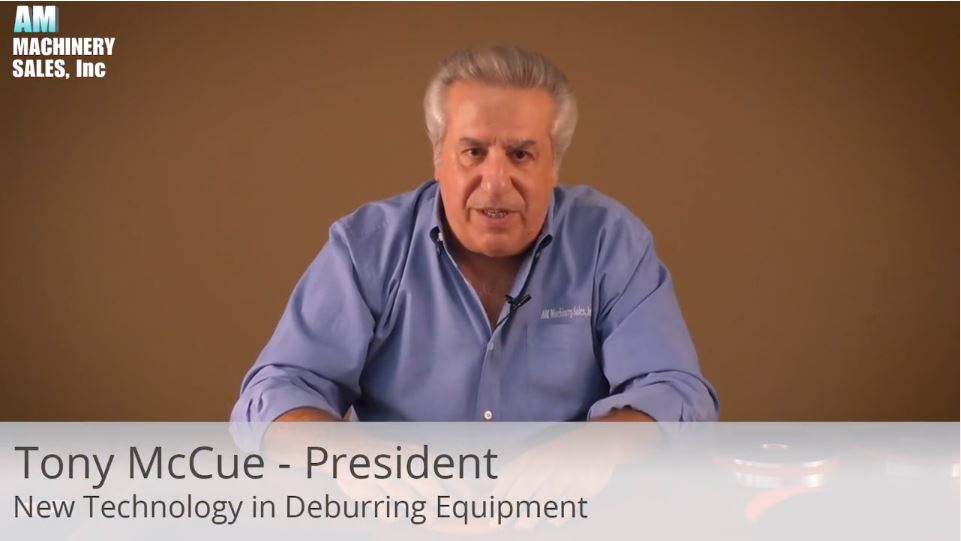 Once again, we're going to turn things over to AM Machinery Sales President Tony McCue, who recently took time out of his schedule to talk about developments in deburring equipment technology.
As Tony notes at the start of the video clip below, there have been numerous changes in in deburring/finishing technology for the sheet metal industry.
Much of the clip is spent on deburring and finishing, and the Loewer DiscMaster machine. The discs in this machine have the same basic concept as the contact drum in other machines, but are designed to ride up over a part for better abrasive coverage.